2018 Paullina Truck Show - 2018 Official Event Shirt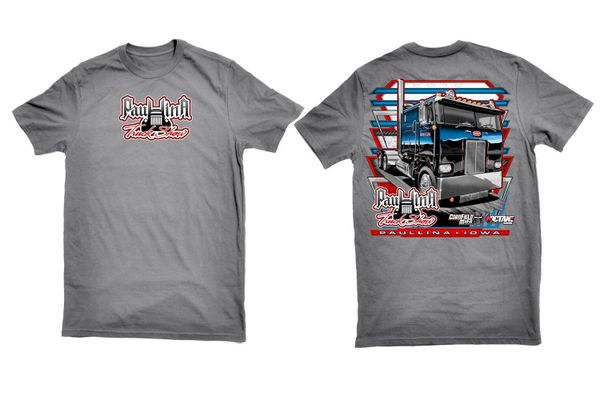 2018 Paullina Truck Show - 2018 Official Event Shirt
THE OFFICIAL - 2018 Paullina Truck Show T-Shirt - 
Available thru us here at CFM or check us out during the show at our booth.  We have limited stock so order yours up today!!!!!!  
Printed in Medium Gray short sleeve t-shirts.
Custom design and full color screen printed on the front and back of this CFM shirt!  
Short Sleeve Unisex T-Shirt.  This cotton fabric has extreme durability that allows this t-shirt to withstand repeated washing's. Runs true to size.  
5.4oz, 100% Soft Cotton